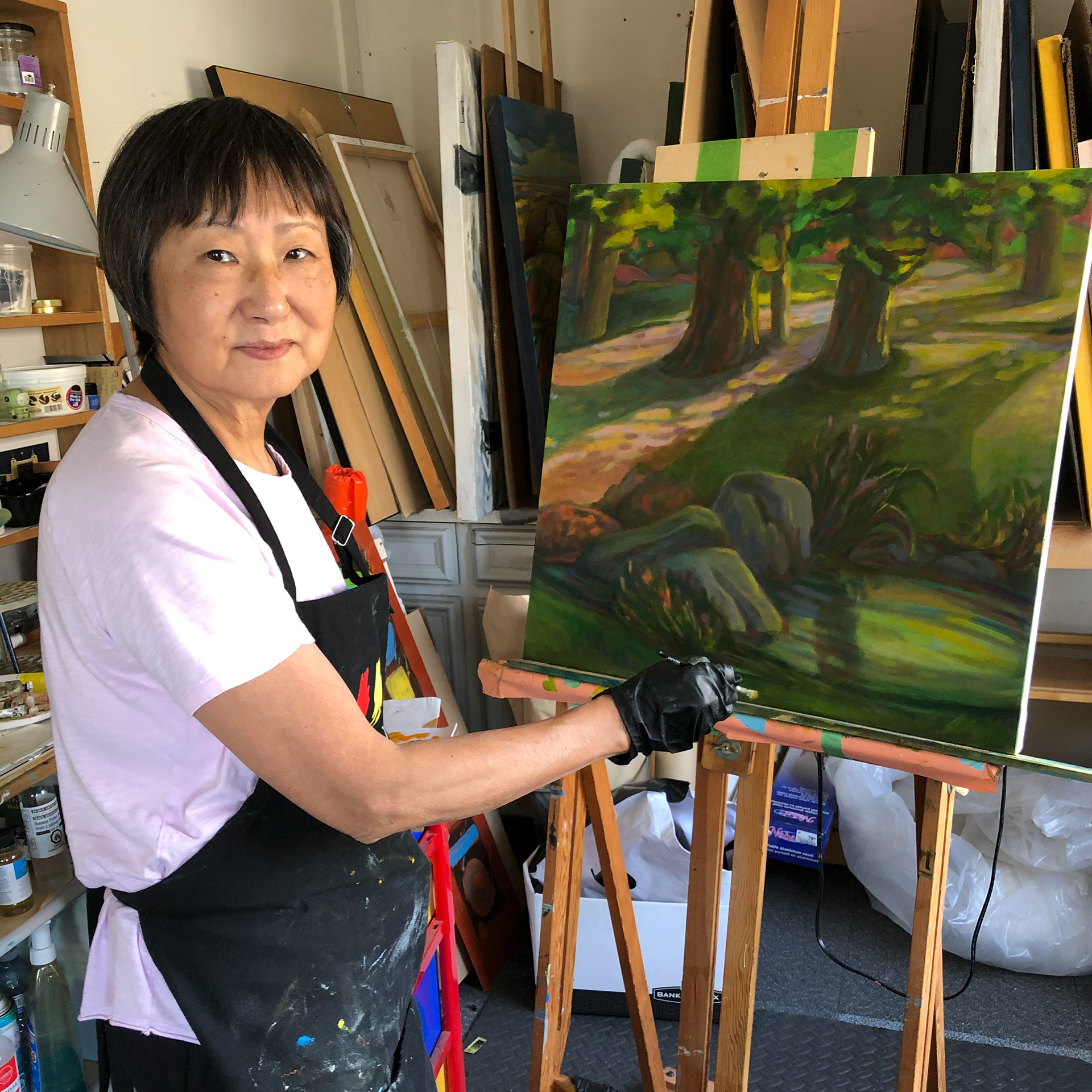 Lanta Meng is a contemporary artist living in New Westminster, on the west coast of Canada. She received initial art education in her native Taiwan.  She was encouraged to develop drawing, and oriental brush painting skills at an early age. She immigrated to North America in the 1970s. She studied at  the San Francisco Academy of Art College.

She continued her Fine Arts degree at the Emily Carr Institute of Art and Design in Vancouver in the early 80s. Her areas of study included etching, lithography, pottery, painting, and drawing.
Lanta approaches painting as a way to crystallize personal memories and experiences. Influenced by Georgia O'keeffe and the Group of Seven, she exhibits a keen sense of light and shadow, shapes and forms.

Lanta finds great inspiration in nature, especially the beauty of the British Columbia west coast. A few common recurring themes in her paintings are trees, mountains, river and lakes.  Her concepts often germinate from a vivid mental image, then transformed on the painting surface.
Lanta is represented by the
Van Dop Gallery
in New Westminster. Her paintings have been exhibited at the Amelia Douglas Gallery, Petley Jones Gallery, the New Westminster Cultural Crawl, and several  New Westminster Artist  Association group shows. Her paintings are widely collected in Canada and abroad.